Blog Home
Decorate for the Holidays in Austin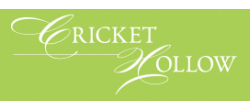 Because Thanksgiving is at the end of the month, you've probably already decorated for that occasion, but what will you do for the December holidays? Arguably a bigger holiday season, there are more decorations to choose from! In this week's Cricket Hollow Apartments Blog, we've got a few ways to help you decorate your home for the upcoming December holidays.
Repurpose
Chances are, you've already decorated for Thanksgiving. Do yourself a favor and incorporate those decorations in your holiday theme! Merge the fall oranges and browns with the more vibrant evergreen and reds closely associated with the December holidays. You've gone through so much trouble to put up decorations already, don't give yourself extra work by having to take down the previous months decor.
Cozy up Your Home
Though the weather doesn't get too cold here in Austin, TX, we recommend adding to the atmosphere by putting out some extra comfortable blankets, throws, and pillows to give your home a more cozy feel. Doing so will help you get into the mood of December, regardless of the lack of snow. The extra comfort items will come in handy when settle into your couch to watch some holiday movies!
Ornaments and Evergreen Decorations
Invest in some ornaments and evergreen decorations to spruce up your home! Ornaments and evergreen wreaths can add that festive flavor to your home. You can even purchase a tree to decorate and put presents under! Decorate your home liberally with these decorations and bring the December mood in!
The December holidays may not be complete without some fun, festive decorations, so bring that holiday spirit into your home by following our tips and decorating! Do you have any decorating tips for December? Let our apartment community know by leaving a comment! Thanks for reading!