Blog Home
Hobbies to Try this Year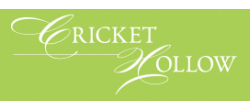 Try something new this year in or out of your apartment in Austin, TX! It just might teach you a skill, a passion, or possibly something to monetize. Start with or get inspired by the ideas in today's Cricket Hollow Blog.
Listen to Podcasts
Some people have discovered the wonder and beauty of podcasts, while many others have still never listened to a single one. You can find podcasts about anything imaginable, like true crime, comedy, human psychology topics, language learning, fascinating information, and so many more topics.
Play an Instrument
Playing an instrument will benefit your brain and increase your motor skills and hand-eye coordination. It's fun and fulfilling. It's artistic. It's essentially a full-body brain workout, according to Anita Collins. If you're interested in learning something, ask your friends, look around for teachers or a club, check out YouTube tutorials, and check out books! You can do it.
Go Geocaching
A hobby that few participate in, geocaching is basically a treasure hunt. If you enjoy searching out something, try out geocaching here in Austin, TX. Bring along a friend or a few for a fun way to bond with loved ones or new acquaintances while exploring your city.
Refine Your Palate
Food tasting combines a few hobbies in one. You don't have to be a foodie with a million or even a thousand Instagram followers to delight in the culinary creations of those around you. Explore Indiana and find those hole-in-the-wall restaurants, wineries, or other spots to try new foods. You can even try baking or cooking to develop your own skills in the kitchen (and reap the benefits).
What are your favorite hobbies? What do you hope to pick up this year? Share your ideas with the rest of the Cricket Hollow Apartments community by leaving a comment below. Thanks for reading!