Blog Home
Holiday Shopping Tips from Cricket Hollow Apartments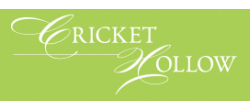 Are you the type of person who enjoys purchasing gifts for your loved ones? If so, December is probably your favorite month. If not, we've got the perfect blog for you! In this week's Cricket Hollow Apartments Blog, we've got a few tips for you to make your December shopping less stressful. Being charitable is fun and shouldn't be an emotional drain on you.
Make a List
Shopping can get overwhelming, especially if you don't shop early enough. Reduce the stress by making a list ahead of time. Write down the names of the people you wish to purchase gifts for, think long and hard about what gift would be best for them, and then head to the stores. If you end up going at the same time as the rest of Austin, TX, at least your list will give you direction as to where to go and what to buy instead of wandering aimlessly until you find the perfect gift.
Go Early
If you're not a fan of crowds and long lines, we suggest going early. Many people actually shop for their holiday gifts on Black Friday, but because it has passed, the earlier you go shopping, the better. Not only will there be fewer people, you'll actually have your pick of the items in stock instead of scrambling to find something that your loved ones may enjoy. Stores are starting to reward early shoppers with deals, so it may end up working in your favor to go before everyone else!
Shop Online
Avoid all of the stress of crowds entirely by shopping from the comfort of your own home. Thanks to the internet and online boutiques, you can purchase all you need to with the click of a mouse. The best part about shopping online is being able to find the best deals by price matching different online stores. You're also not limited by what's available in-store, so you can get exactly what you're looking for!
Do you have any shopping tips? Let our apartment community know of them by leaving a comment!