Blog Home
How to Get in the Fall Mood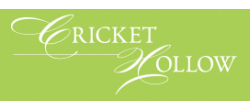 Fall is generally associated with colder weather, but because Austin, TX is generally warm, it can be difficult to get into the fall mood. Don't miss out on the cozy, warm aesthetic and aura that comes with autumn. In this week's Cricket Hollow Apartments, we've got a few tips to help you get into the fall mood.
Decorate for the Season
Decorating your home is a simple and easy way to generate a fall atmosphere. Incorporating various fall colors (orange, maroon, or shades of red) and decor items like pumpkins will be able to spruce up your apartment. Decorating your home for the season will not only make your home feel a little cozier, but it will also bring on the excitement for all the things you can do during autumn.
Make Fall Foods
It may not seem like much, but the foods you eat could help you get into the mood of the season. Food dishes that incorporate vegetables, fruits, and other foods associated with fall can help you feel like it's fall, despite the warmer weather. Some notable examples are pumpkin pie, roasted vegetables with squash and potatoes, or even a pumpkin spice latte from your favorite coffee shop.
Participate in Fall Activities
Another great way to get into the mood of fall is by doing fall activities. When you're doing activities closely associated with the season, you're bound to feel nostalgic or immersed in it. Head to the store or a pumpkin patch to pick up some pumpkins to carve, go on a hayride, visit a haunted house, or pick some apples!
Though it's difficult to get into the fall mood here in Austin, TX, we hope you enjoy these tips we have for making the most of the season in this week's blog. If you have any special ways you get into the mood of the fall, let us know by leaving a comment below!