Blog Home
Prepare for the New Year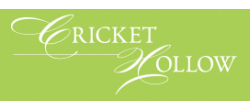 The New Year is almost here! Hopefully, you haven't had an awful year, but with the new year comes new opportunities to change and become better. Many people commit themselves to a New Year's resolution, only to find themselves falling off the wagon before half the year passes. To help you avoid that, we are sharing some tips on how to can prepare for the New Year and, hopefully, stick to your resolutions!
Be Completely Honest with Yourself
To be successful in your resolutions, you first have to figure out what kind of resolution you wish to commit to. Being honest with yourself can help you pinpoint areas you wish to improve on or aspects of your life you wish to tackle with an appropriate resolution. Once you've done that, you can set realistic and attainable goals.
Choose Attainable Goals
One of the biggest reasons people fail or give up on their resolutions is because their goals are unrealistic. As much as you may want those six-pack abs, you may want to resolve to head to the gym daily for the first three months of the year. Set an overall resolution and then set smaller, incremental resolutions to help you achieve your main goal. Most goals are achievable if given enough time and effort, but make sure they're attainable for where you're at currently.
Be Accountable
Once you've been honest with yourself and set attainable goals, success is just around the corner. As close as success is, the hardest part awaits you. It's easy to set a goal. One way to make it easier is by being accountable. Take time to evaluate your progress every day. It takes a concerted effort to reach your goals, but you won't regret it in the end. Be reminded that being accountable means correcting yourself when you've veered off the path of achieving your goals. If you do fall off the wagon, don't give up. Realign yourself and try again! New Year's resolutions are difficult, but you set attainable goals for a reason!
Have you achieved any of your New Year's resolutions? Let our Austin, TX apartment community know of your experiences to help motivate us! Thanks for reading!