Blog Home
Thanksgiving Tips from Cricket Hollow Apartments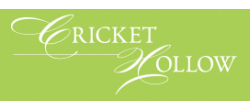 Thanksgiving is a time when family and friends gather together to share a meal, reminisce, and give thanks! As much as it's supposed to be a fun day, it can get stressful with so many people around and so much to do to prepare. In this week's Cricket Hollow Apartments Blog, we've got a few tips for you on how you can make the most of your Thanksgiving.
Bring a Dish
If you're headed to a relative's place for a Thanksgiving meal, you can volunteer to bring a side dish to the occasion. Bringing a dish will alleviate some stress from the host and allow you to participate in some manner to the meal. Coordinate closely with the host to make sure you're not doubling up on food.
Be Polite
Having manners doesn't mean you can't be personable! Be yourself but also remember that Thanksgiving is a time for people to get along, express thanks, and enjoy each other's company. So remember your manners in how you eat and how you speak. Be mindful of the topics you bring up, and steer away from controversial topics that can rile people up. Remember to chew with your mouth closed to avoid irking anyone!
Watch Some Movies
When the meal is said and done, with everyone's belly full, you might want to do something to spend time with everyone. Why not watch some movies? Whether you wish to watch some fall movies or get prepared for December by watching some holiday movies, there are plenty to choose from so pick your favorites! Don't be surprised if you or some of your guests fall asleep, as its normal to do so when you're full!
Do you have any Thanksgiving tips for us? Let our Austin, TX apartment community know about them by leaving us a comment!