Blog Home
Thrifting in Austin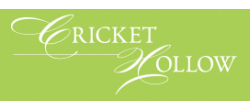 Visit your favorite thrift store in the Austin, TX area using our thrifting tips for a more eco-friendly way to shop. Thrift stores have the reputation of selling clothing that is old, out-of-style, and out-of-date, but that's not true! Thrift stores can be treasure troves of classic and vintage items that can add a unique flair to your wardrobe or your apartment.
Explore your local thrift shop, find one online, head to a vintage furniture store, or browse through an estate sale. There are plenty of great ways to shop vintage this month!
Budget
Many people neglect to set a budget while they're thrift store shopping because items can be so inexpensive. Failing to set a budget while you thrift can lead to overspending and to an apartment stocked with things you don't really want or need.
Prevent overspending by bringing your budget in cash the next time you thrift. Commit to not going over your budget. If you're buying bigger items, extend your budget. If you're buying clothing or shoes, fifteen to thirty dollars should do the trick.
Experiment
Experiment with different decades, colors, styles, and patterns. Pick items that will give your apartment a unique, vintage vibe. Look for items that personalize your home. Mix textures — a cotton shirt, a wool sweater, and a denim jacket, for example — and don't be afraid to blend decades. Put an old-fashioned typewriter on a modern desk, display your seventies record collection on the walls, and use tiled, art deco coasters.
Have Fun
There are plenty of ways to have fun while you shop. Go thrifting with friends and have everyone try to find the weirdest item for five dollars. The winner gets a free lunch or a thrift store item of their choice. Roam the area looking for the coolest thrift store you can find. Take a lunch break and stop at your favorite diner or restaurant in the area. Put on a fashion show with your finds.
Do you have any thrifting tips for our Cricket Hollow Apartments community? Let us know in the comments. Thanks for reading our post! We hope that you have an excellent month here in Austin, TX!